PK's ELECTRICAL WHOLESALERS was founded August 1991 in Milanpark, Bethal. In April 1996 we moved to our current location at 9 Moses Kotane Street. PK's ELECTRICAL WHOLESALERS is well known for quality in the products we sell and the services we provide to our customers in Bethal and surrounding areas for the past 26 years.
Our Motto
Our company's motto is "We stake our reputation on the brands we represent". We align ourselves with manufacturers who are known for quality products, delivered at competitive prices. Our purpose is to provide the right solutions to our customers on the first try, every time. This holds true for all market segments, from automation products to lighting, lamps and construction products. This philosophy has enabled us to maintain long term relationships with both our customers and our vendors.
Our showroom warehouse is located at 9 Moses Kotane Street | Bethal | Mpumalanga, in the heartbeat of the Mining and Power Station Industry. This facility provides us with 300 square feet of warehouse space stocking over 4,000 different items, with 15+ parking spaces and 1 loading dock. We maintain inventory levels that enable us to serve our customers with timely solutions and excellent fill rates.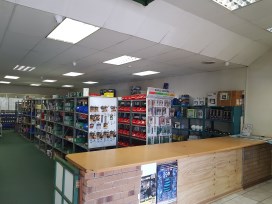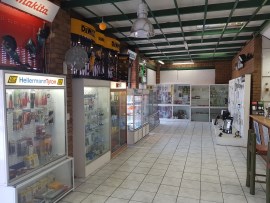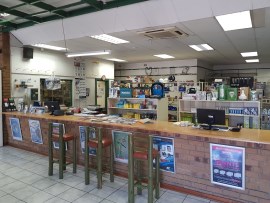 Excellent Service & Sales Support
Our company's success is due to our staff's dedication to excel in delivery and service. We have two delivery vehicles operating in Bethal and surrounding areas and we deliver free of charge either from our extensive stock or straight from one or more of our suppliers - fast, efficient and with flexibility.
One of the more important aspects of our business is the high technical knowledge of our employees. This results in our customers being given first class advice and excellent service, as our technicians understand the customer's requirements and are able to fulfil it timeously and efficiently.
PK's ELECTRICAL WHOLESALERS endeavour to provide a complete range of electrical solutions in the most convenient way possible. We strive to continuously supply wholesale and industrial customers with practical and affordable solutions to all their electrical needs. The company is known for its premium brands and vast product range that allow ample choice for all target markets.
Our principles are customer driven, as we constantly source the best products at competitive prices. The company philosophy stems from its family orientated history which leads to employee and customer satisfaction. PK's ELECTRICAL WHOLESALERS regards itself as an ethically sound business whose practice ensures that the highest standards are maintained.
Some of our Brands/Suppliers:
3M SCOTCH
ACDC Dynamics
AEG
ABB
ABEDARE
ADVANCED PRODUCT TECH
ALVERN CABLES
ATLAS CABLES
CBI ELECTRIC
CONTINENTAL CABLES
CRABTREE
CUTLER HAMMER
DeWALT
DURACELL
ELECTRA HERTZ
ELECTRO MECHANICA
ELLIES
EVEREADY
ELECTRICAL ENCLOSURES
EUROLUX

FLASH
GEC/ACTOM
GELSA
GEMINI
HEINEMAN
HELLERMANTYTON
HENNELEC SWITCHBOARDS
JOINTMASTER
LEGRAND
LEO PUMPS
MAGNITECH
MAJOR TECH
MAKITA
MCE
METABO
NORDLAND
NewElec
OMRON
OSRAM
PRATLEY

POWERMITE
RADIANT
RHOMBERG
ROCKWELL
STONE STAMCORE
S.A. LADDER
SIEMENS
SCHNEIDER
SOUTH OCEAN CABLE
SPAZIO
THORN
TRIDONIC
TELEMECANIQUE
VICTOR
VOLTEX
WACO
XPELAIR
ZEST
We service the general public, mines and Eskom with all electrical and related requirements. We have a proven track record. We are a service orientated company and offer our clients efficient and reliable products.
We are a Level1 B-BBEE Contributor with a 51% 'BWO' status.
Our primary business is the supply of any Electrical, Lighting, Safety Protective Clothing and related products to mines and industry. We supply a full range of cables We also supply the whole range of Electric motors, Starters, Distribution Boards and Motor Control Centres.
What we do/supply:
Plugs and Switches
Cables and Connectors
Hand Tools
Flameproof Light Fittings
Extractor Fans
House Wiring
Gate Motors
Personal Protective Equipment
Lamps
Lugs and Ferrules
CCG Glands
Welding Plugs and Sockets
General Electric Motors
Switchgear

Circuit Breakers
Stove Spares
Stove Elements
PVC and Steel Enclosures
Cable Joints
LED Lighting
PVC Conduit and Accessories
Testing Testers
Industrial Lighting
Commercial Lighting
Geysers
Geysers Elements
Transformers